Message from the Chairman
Welcome to Dashun Foundation website !
---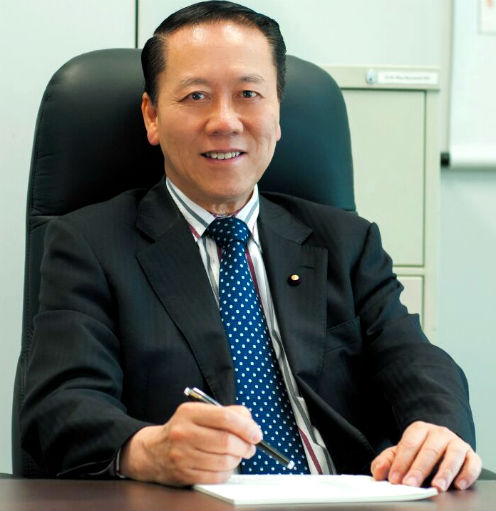 ---
Chairman: Ir Dr Raymond Ho Chung-tai, SBS, JP
---
HK Deputy to the 10th and 11th National People's Congress of the PRC
Former Member of Legislative Council
Past President of Hong Kong Institution of Engineers
President of Association of Engineering Professionals in Society
---
In recent years, the Hong Kong society has seen the debates of public issues becoming increasingly politicised, leaving little room for rational deliberations. Dashun Foundation has established with the aim to provide a platform for a fair exchange of impartial and professional views on a broad range of issues of public concern and the well-being of Hong Kong, and to undertake research or to publish articles in the media on important issues to promote the long-term interests and sustainable development of Hong Kong.
---
Dashun Foundation, is now in its 10th year with 92 scholars and most accomplished intellectuals as Advisors and over 630 Think Tank Members, comprising academics and practising professionals in many sectors and disciplines.
---
We have by now undertaken a variety of social and community projects, such as health forums providing specific knowledge and opinions on serious diseases to the elderly, arranging several of our Think Tank Members who are specialist medical doctors to provide medical advice to elderly participants in an elderly carnival, educational and vocational programmes for students, "One Belt One Road" Knowledge competition for secondary school students, scholarships for outstanding students, as well as projects related to "Belt & Road Initiative" and "Guangdong-Hong Kong-Macau Greater Bay Area Development" notional Initiatives. We also support activities and foundations of good causes, such as organ donation and leadership development.
---
Under "Belt and Road" Global Development Alliance which is a division of Dashun Foundation, we have had the first delegation "Myanmar Green Infrastructure and Finance Investment Mission". The 30 member delegation proved to be very successful and we are planning more trips to countries along the Belt & Road routes. We have organized "The ASEAN Night" with many Counsal General and participants from the ASEAN Countries. We have joined Hong Kong Trade Development Council (HKTDC) as a Strategic Partner and Member of Belt & Road Global Forum.
---
We look forward to your strong support and contributions to Dashun Foundation to grow from strength to strength in our service to the Hong Kong community at large.
Established in 2011
---
10 years of steady growth
Advisors
---
92 Advisors from different sectors
Think tank members
---
comprising academics and practising professionals
Participating countries
---
Belt & Road Initiative
We welcome your suggestions, if you have any enquiries, please contact us